About the Courses


Course 1: You Can put Polyvagal Theory into Clinical Practice
Course Description: If you want to harness the power of polyvagal theory to enrich your work as a therapist, this is the training for you. 
Whether polyvagal theory's brilliant synthesis of mind-body science is new or familiar, in this training you can find fresh ideas and tools to enrich your current practice. Polyvagal theory offers so many rich opportunities to support your clients' healing journeys.
The theme of the training is empowerment - for your clients as well as you as a clinician. You'll discover avenues for both standalone application and for integrating polyvagal theory into your existing modalities, be they cognitive, emotion, or somatic in focus.
Participants will be able to:
Be able to explain the 3 pillars of polyvagal theory to anyone.
 Learn how to use and teach the squared circle tool to mindfully recognize polyvagal states.
Learn how to use and teach 2 simple and effective vagal toning strategies.

Course 2: You Can Deepen Your Clinical Practice of Polyvagal Theory
Course Description: If you want to deepen your work with polyvagal theory, this is the training for you. We'll revisit the central elements of polyvagal theory and then use the technique of animal mapping to create unique, customized maps of our nervous system states and how to navigate them. In doing so, you'll learn how to help your clients do the same thing.
The focus of this training is to go deeper into the personalization of polyvagal theory so that you and your clients can create customized frameworks for regulating the autonomic nervous system. This can include how to recognize and respond to "blended states" such as freeze and please/appease.
This is an integrative training, and it can help bring the techniques and skills you already share into a richer, polyvagal whole. It is also a strength-based training, and will show how you can use polyvagal animal maps to brings clients' strengths to the forefront.
We'll include several skill practices (ready for sharing with clients!) as part of the training.
It is recommended that you complete the "You Can put Polyvagal Theory into Clinical Practice" training prior to this one.

Participants will be able to: 
Learn how to create and use personalized animal maps for polyvagal states
Understand the "strange attractor" metaphor for nervous system transformation
Learn how to use and teach 2 additional simple and effective vagal toning strategies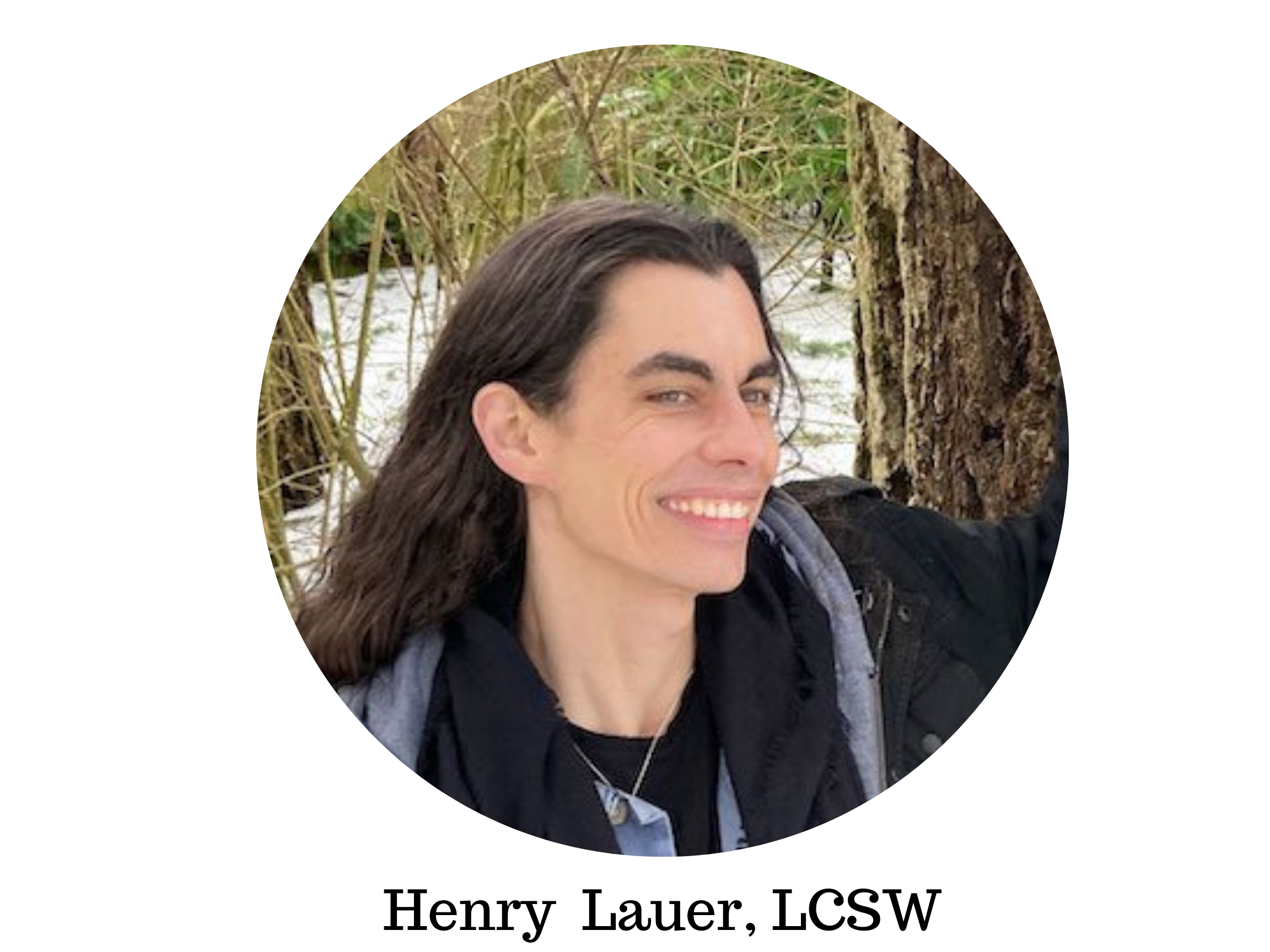 Henry is Australian immigrant and a child of immigrants. They identify as non-binary and are evolving toward a femme identity. Henry fiercely values race, gender, sexual, ability, and class justice; therapy is a political act.
Henry moved to the United States in 2011. Since then, they've worked in inpatient substance use treatment, inpatient mental health, partial hospital/intensive outpatient mental health, and multidisciplinary pain treatment. Cherishing the many moments of suffering, exploration, clarity, and empowerment that clients and patients have shared with them.
Henry holds a master's degree in social work from PSU, a BA (philosophy and psychology double major) from the University of Sydney, and a jumble of post-graduate diplomas in psychotherapy and psychology. Henry is a certified TRE provider and a board member of the Oregon Society of Clinical Hypnosis.